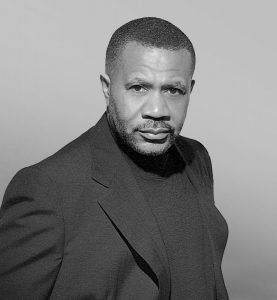 Legendary Soul Crooner Lenny Williams releases his full-length studio recording "Unfinished Business" on LenTom Records with the current single, "Six in the Morning".
The former Tower of Power lead singer and successful solo artist is back with his first studio release in 2 years. "Unfinished Business" follows in the tradition of Lenny Williams' classic hits, "So Very Hard to Go", "Cause I Love You" and "Don't Make Me Wait For Love", his top 20 Pop and R&B hit with Kenny G.
Lenny Williams' influence has spanned decades and his music has been sampled by such hit makers as Trey Songz, Scarface, Mobb Deep, Twista, and Kanye West (with whom Lenny shared the BMI Songwriter's Award).
Over the past few years, Lenny has continued his solo career, touring the US, Europe and South Africa. In 2004 and 2005 Lenny and Kanye West were honored recipients of the BMI song writer's award for the song "Over Night Celebrity" recorded by rapper Twista. He has recently shared stages with Aretha Franklin, Alicia Keys, K-Jon, Anthony Hamilton, The Whispers, Rick James, Boney James, Bobby Womack, Ohio Players, Al Green, Usher, Frankie Beverly and Maze. Lenny has also expanded his multi-dimensional career to include acting, starring in several stage plays. As an icon of the past and the present, Lenny Williams continues to expand his musical prowess and flex his newly found acting skills. He is sure to continue wowing his fans in the United States and beyond for decades to come.
"I'm going to continue to evolve and grow as I learn and experiment lyrically and musically. Ive been doing this for a long time now and I've been watching all of the changes going on in the music business. I have my own label now (LenTom Entertainment). Let me do my thing", Lenny says. Check it out and let us know what you think.
Lenny Williams-Six In The Morning by Stratus Digital Marketing