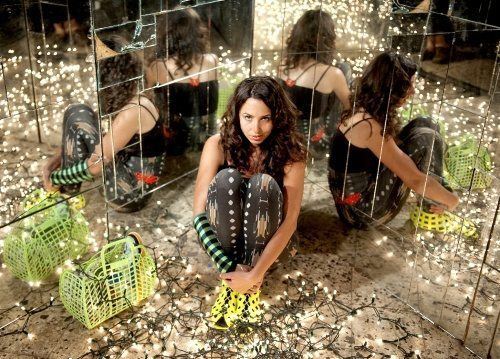 Calling all producers and beatmakers!! Here's a unique opportunity for you to show your skills and gain international exposure. Download the accapella and good luck!
NYC- Electronic duo Onili http://www.onili.bandcamp.com announces International Remix Contest: Looking for submissions.
Deadline August 15th
The judging/listening session will be live streamed on Justin.Tv and
There will also be celebrity judges TBA.
Submission is simple- go to download link, and download the A-Capella and send your end result to iwantyou@onili.com
Winner receives a free linktone for the remix, a full PR campaign to Israeli music media and in U.S by The Bloom Effect. In addition, the winner also receives complimentary registration to attend the CMJ Music Marathon worth $495.00
The song: "Why Did you go" ft Onili and Laroz
It's a great Summer song- Reggae infused but looking to chop it up get some different flavours.
Video clip:
http://www.youtube.com/watch?v=ojlekoANd44

Floating on a hazy pink cloud, the collaboration between the meteoric talent Onili & dub maestro Laroz, is an irresistible sour sweet summer anthem in the making. Blending a sweet reggae groove with a popish vocal which is both gentle & catchy, it captures the agony & irony of a lost love which faded like the passing season, culminating in the inevitable question – "Why Did You Go?"
http://www.myspace.com/onili
Between Paris & Tel aviv.
Onili Is the Israeli Electro Pop Queen.
Be Somebunny latest project was produced by Jonathan Levy ( Izabo )
Mixed by Simon vinestock (David Bowie, Texas, gun…)
Mastered by Chris Athens ( Sterling sound NY)
Onili plays live all around the world, recently came back from SXSW , NY , Philly &v Miami. and on her way to Europe.
With Barak Kram on the Drums and herself on Samplers FX & 2 microphones they give a KickASs Electronic/Pop Show with Hip Hop sensibilities.
Onili will be Stateside in time for CMJ Music Marathon October and a mini-tour.

Ivan Orr is a multi-instrumentalist, composer, performer, and writer. A native of Charlottesville, Virginia Ivan was involved with the forming and nascent days of The Music Resource Center as its first Program Director. A graduate of Virginia Commonwealth University's Department of Music, Ivan currently resides in Richmond, VA where he maintains an active performance and production schedule while serving as the Music Editor for Grown Folks Music, a position he has held since 2010.