"Remember The Time" by Michael Jackson was released as a single exactly 20 years ago today. Produced by Teddy Riley, the song was hugely successful. It peaked at #3 on the Hot 100 chart, at #1 on the R&B chart and internationally it hit the top ten in nine countries. It also hit the top 20 in all the major territories. Perhaps just as popular as the song is the nine-minute music video produced by John Singleton starring Eddie Murphy and Iman. And more popular still (and unforgettable) was that jaw-dropping kiss between MJ and Iman. Iman told Oprah he was a good kisser… "Remember The Time"… from the album Dangerous.
Check out the bonus video below of Teddy Riley talking about creating "Remember The Time" with Michael Jackson.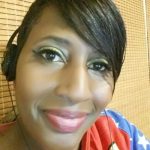 I have questions. Artists have answers.