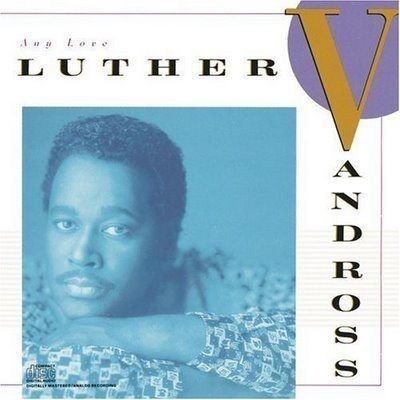 I've always been enamored with this particular song from Luther due to its transparency and real emotion. If you're a kid, this song may sound like a cool tune. Fast forward a few years and this song may start talking to you in an applicable way.  The theme of wanting or finding love is a subject we all can relate to whether you be a hopeless romantic or a philanthropistic player. Luther, as always, sings this song with much conviction and may have been preaching his own testimony as well. If you really look at the lyrics you may find a bit of Luther's diary in this song.
I speak to myself sometimes, and I say, "Oh my,
In a lot of ways, you're a lucky guy and
Now all you need is a chance to try any love"

In my heart there's a need to shout
Dyin', screamin', cryin' let me out
Are all those feelings that want to touch any love?

What a world for the lonely guy
Sometimes I feel I'm gonna lose my mind
Can anybody tell me just where to find any love?

– Any Love, Luther Vandross & Marcus Miller, 1988

Hope is a music enthusiast and continual student of photography. Also known to rock out a quiet church or elevator with her current ringtone, Tom & Jerry's Uncle Paco, "Crambone".