Cee Lo Green is nominated for three Grammy Awards this year– Best R&B Song and Best Traditional R&B Performance for "Fool For You", the throwback, soulful duet with Melanie Fiona.
We were first introduced to Cee Lo Green as part of the rap ensemble Goodie Mob, but he may have become best known in the mainstream as part of the duo Gnarls Barkley when the song "Crazy" took off all over the world. Since then Cee Lo has taken the world by storm and gained more crossover appeal as a judge on the television music competition The Voice and because of his 2010 album The Lady Killer, which is still going strong and is nominated this year for Best Pop Vocal Album. To find out if Cee Lo wins, watch the Grammy Awards February 12 at 8/7c on CBS.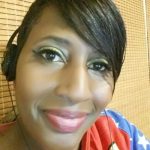 I have questions. Artists have answers.