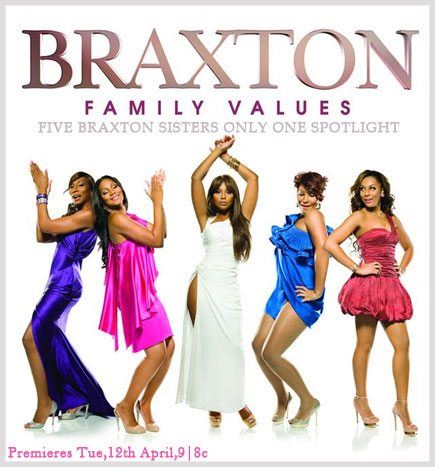 I know some of you are scheduling your TiVo right now around the messy drama of the Braxton Family Values. So for you "drama addicts" who love to indulge in their dirty laundry, here's a couple of clips from tonight's 4th episode including money issues, Toni Braxton's sudden announcement of lupus and Tamar's talk with Traci on her "ghetto" ways.
BRAXTON FAMILY VALUES airs Tuesday nights at 9pm ET/PT on WE tv. Now, here's a clip from tomorrow's show:

Hope is a music enthusiast and continual student of photography. Also known to rock out a quiet church or elevator with her current ringtone, Tom & Jerry's Uncle Paco, "Crambone".