We are ashamed to say that we didn't know about Chris Stapleton until he and Justin Timberlake SHUT DOWN the Country Music Awards. Turns out he's been doing his thing for a while now as a writer and his songs have appeared on the albums of a lot of big-name artists. We absolutely dig his more traditional, soulful country style and all we have to offer is a pitiful, "Better late than never," excuse regarding our ignorance. Chris Stapleton is nominated for four Grammy Awards: Album of the Year, Best Country Album, Best Country Solo Performance and Best Country Song.
Congrats Chris Stapleton! Listen to the nominated title track, "Traveller".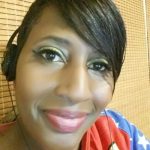 I have questions. Artists have answers.