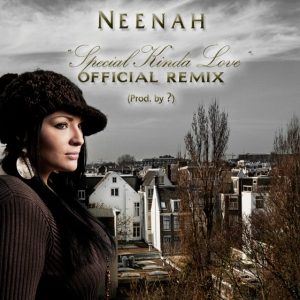 Calling all DJ's & producers! It's almost time: Neenah's debut album is just around the corner. With productions of Dutch production-team Soulsearchin', Symbolyc One (producer of Kanye West's "Power") and herself to name a few, the album is almost finished. Almost, because Neenah has decided to add a special addition to it, which could be coming from you!
Are you a producer and do you want to compete for this album placement? This is your chance.
Download the remix-pack of "Special Kinda Love" HERE. This song is taken from Neenah's "The Quality Selection" mixtape. In this folder you will find the acapella (wav) and the original version of the song. The BPM is 86.
Send in your remix before December 1st to neenahremixcontest [at] gmail [dot] com and compete for this spot on the album! Good luck, and let 'em know GFM sent ya!
[Download] The Quality Selection Mixtape
(Tracklist after the break)
Photography by Tim Keen
Continue reading "Remix-contest Neenah – "Special Kinda Love""